WERE WE ONCE LOVERS? excerpt from The Waiting Room by TINDERSTICKS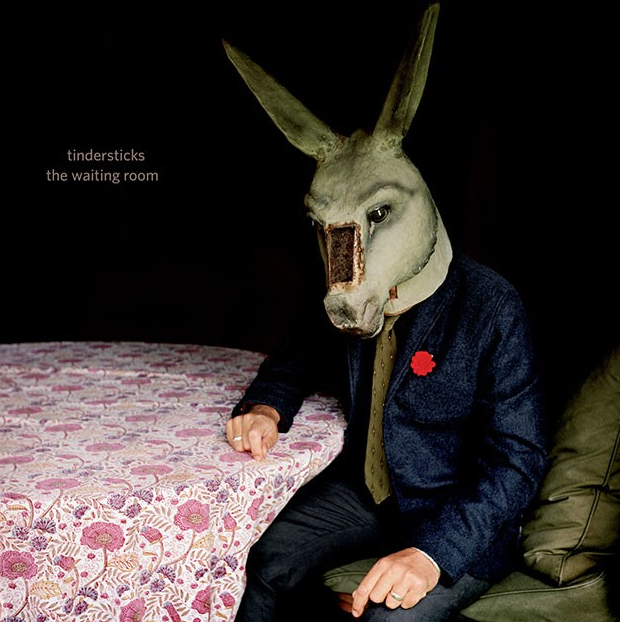 A film  by PIERRE VINOUR
PIERRE VINOUR d.o.p., editing, line producer
EMMANUEL JAMBU editing, grading, SFX
LISA CHRISTOPHEL SFX
LA BLOGOTHÈQUE  CITY SLANG & LUCKY DOG production
LES ENRAGÉS line production (AURÉLIE BORDIER & PIERRE VINOUR)
A2C LOCATION camera equipment
Thanks to THIERRY IRISSOU & KOOX PRODUCTION, SAMUEL DELERON, CALMIN BOREL, MATTHIEU BUCHSENSCHUTZ, JÉRÉMIE BOREL, VALÉRIE BOUCHER, MARIE BUREAU, ELSA CHEVALLIER
TINDERSTICKS : https://www.facebook.com/tindersticksofficial/
LA BLOGOTHÈQUE : https://www.facebook.com/blogotheque/posts/10156434879715013?fref=nf&pnref=story
PIERRE VINOUR : https://www.facebook.com/joshua.castagnier
CD/LP/DVD avalaible on 22 Jan 2016
New song « Were we once lovers? » with film directed by Pierre Vinour
To celebrate the album release we will be hosting events in New York, London, Brussels and Paris featuring a screening of The Waiting Room film project, along with a Q&A with Stuart and acoustic performances in London and Brussels. More details below:
19.01. New York – Rough Trade NYC – Screening / Q&A with Stuart Staples http://bit.ly/1RkQV1w
22.01. London – Rough Trade East – Screening / Acoustic Performance / Q&A with Stuart Staples http://bit.ly/1ZO6EYa
23.01. Brussels – Botanique – Screening / Acoustic Performancehttp://bit.ly/1PKFaOk
24.01. Paris – Cinéma Étoile Lilas – Screening / Q&A with Stuart Stapleshttp://bit.ly/1ZPg85h
In 2012 Stuart Staples of the band tindersticks was invited to be a member of the jury of the experimental section of the CFSFF by it's chief, Calmin Borel. It was there that the idea for a collaborative film and music project began: to commission a series of short films with the filmmakers being given only a song or piece of music as their guidance. At the time noone thought that a situation would arise for this idea to come to fruition.
In late 2014 the songs for a new tindersticks album ('The Waiting Room') began to emerge from the band's studio. From this selection of sketches and demos the short film idea was revisited and very gradually the project came to life.
Calmin's connection to the music and his great knowledge of short film coupled with tindersticks very definite sense of aesthetic brought the two together. The title song and the film Stuart made for it provoked further conversation about the nature of the project as a brief visual counterpoint, a space for the music to inhabit. Filmmakers were identified that could be open to and excited by the project, each one being presented with a specific song from the album.
The response from the directors approached was tremendous and, collectively, brought a varied collection of styles and approaches as a perfect foil to Stuart's intimate relationship with the songs. The final line up for this visual version of the album is:
1. Follow Me – Suzanne Osborne and Stuart A. Staples (UK)
2. Second Chance man – Christoph Girardet (Germany)
3. Were We Once Lovers? – Pierre Vinour (France)
4. Help Youself – Claire Denis (France)
5. Hey Lucinda – Rosie Pedlow and Joe King (UK)
6. This Fear of Emptiness – Stuart A. Staples (UK)
7. How He Entered – Gregorio Graziosi (Italy)
8. The Waiting Room – Stuart A. Staples (UK)
9. Planting Holes -David Reeve (UK)
10. We Are Dreamers! – Gabraz Sanna and Sara Nao Tem Nome (Brasil)
11. Like Only Lovers Can – Suzanne Osborne and Stuart A. Staples (UK)